Best Ayurvedic Medicines for Stronger Bones and Bone Fracture Healing – The ortho range for ayurvedic medicines is increasing a lot. Having a weak bone structure may make the body of the individual look more weak than in reality. Osteoporosis, metatarsalgia, polymyalgia rheumatica, rheumatoid arthritis, and fractures are one of the most common bone-related issues that one faces.
The most common Indian herb used for treating various bone-related problems and diseases consists of Cedrus deodara(Devdar). Along with it, using calcium-rich food helps a lot to treat various bone disorders like bone fracture healing and much more. In today's blog, we have mentioned the Best Ayurvedic Medicines for Stronger Bones and Bone Fracture Healing.
List Of The Ayurvedic Medicine For Osteoporosis and Fractured Bone 2022
Using the right medicine which has a good brand value in the market is very important. The products that we have mentioned below are the top picks as the Best Ayurvedic Medicines for Stronger Bones and Bone Fracture Healing. The rise in herbal and traditional medicine is also being seen nowadays as more than 80% of the population is still using these products for treating various ortho problems.
1. Bonfix Capsules (Bone Fracture Healing Tablets)
Bonfix consists of bone healing capsules that act as a supplement that helps to strengthen bones and joints and also encourages proper bone development. They help in improving the fracture healing process as it increases bone mineral density. It is very useful for treating various bone and joint problems. The main ingredients of these tablets are Hadjod, Ashwagandha and it is made available in a 10x1x3 blister packaging along with a mono carton pack.
2. Calcife Syrup (Syrup For Stronger Bones)
Calcife Syrup consists of herbal and ayurvedic syrup for proper bone development. It is a very good syrup for reducing the time that is required for healing the bone fracture. The proper density of the bones is increased and the inflammation and the pain which may be there in various bone-related problems are also decreased. By using it for a regular period of time, it becomes possible for the individual to do all the activities related to bones movement which otherwise wasn't possible. The main ingredients in it are calcium & iron which enable the proper growth of the bones and joints also. 
3. Peeda-Cure (Herbal Pain Relief Roll-On)
Peeda-Cure is the fusion of a Herbal Pain Relief Roll-On that is a very effective medicine for muscular pain that may happen in various parts of the body. It is a very good product for treating various pain-related problems such as pain in the upper back, lower back, spondylosis, arthritis, knee pain, fibrosis, fatigue, general body pain, joint pain, swollen tendon, a sports injury. It also has analgesic and anti-inflammatory properties to it which help it to treat the soreness of the muscles. In various researches, it was found that this roll-on is very effective in reducing the time gap required to heal the fracture.
4. Osteoseal (Bone Support Capsules)
Osteoseal consists of herbal capsules for treating bone fractures and for developing bones. It is a very rich source of calcium & minerals as it is abundant in them which promotes good health of bone & teeth naturally. It can also be used as a health supplement for those children who are growing and for those women who are going to become mothers in the upcoming time. Different bone-related problems such as rheumatoid arthritis, and fractures are treated very effectively by using this medicine. Plus the time that is required for the bones to get healed is also reduced a lot. 
5. Patanjali Nutrela (Ayurvedic Medicines for Osteoporosis in Adults)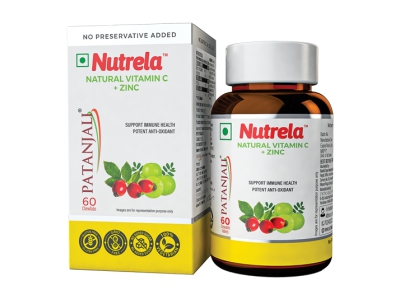 Patanjali Nutrela is a fusion of 100% natural and vegetarian calcium supplements for vegans and nonvegans. They are made from 100% organic material that is free from any harmful chemicals and other possible toxins which can harm the individual using them. Its active ingredients are moti pishti, mukta shukti bhasma, and saileya. These capsules are highly effective in bone health, fracture healing, and also in strengthening the bones. The 100% RDA of calcium is delivered by using these capsules so that one doesn't need to consume any other supplement from any other source of calcium. Having all these features makes it the best herbal medicine for bone healing.
6. CALCIACTIV (Ayurvedic Calcium Supplement For Bone & Joint Health)
CALCIACTIV is the fusion of an Ayurvedic Calcium Supplement For Bone & Joint Health supplement. Baidyanath group doesn't need any kind of introduction as this product is based on all kinds of 100% organic 5000-year-old natural science of life. The naturally sourced calcium is sourced from natural marine sources that are utilized to come up with the best bone supplement for bone growth. Hadjod and Arjuna are one the active ingredients that makes it the top medicine for healing bone fractures in India. The other herbs used in it will help in the faster recovery from any kind of bone-related problem that one may be having. 
7. Dr. Ortho Capsule (Ayurvedic Bone Fracture Healing Capsules)
Dr. Ortho Capsule is the best medicine for treating bone fractures and other bone and joints disorders. The blood circulation across the body is improved so that the various bones and joints related problems are solved very effectively. The pain of joints and muscles is improved so that the nervous system's performance gets improved. These capsules are very rich in anti-inflammatory properties and therefore provide relief from pains in the back, knee, and joints. The metabolism is also boosted so that the individual gets all the benefits by eating the correct food that is good for calcium.
Conclusion:
A fracture is basically a complete or incomplete separation in the bone. Fracture healing is a time-based process that can't get completed within a very short span of time. The individual needs to invest a few of his efforts in choosing the right medicine for himself as this is the very thing that is going to heal the fractured bone.